Glastonbury, CT, October 11, 2016 –(PR.com)– System Solutions has released software for the Microsoft RMS EMV Chip and Pin Integration. This software enables retailers with Microsoft RMS to process EMV transactions using Verifone VX805 and Ingenico ISC250, including House Account signature capture. EMV Processing is available for the following processors: Chase Paymentech, First Data, Heartland, Mercury Payments, Sterling, TSYS, Worldpay, and Vantiv. The integration now also supports Apple Pay, Google Pay, Samsung Pay, and more.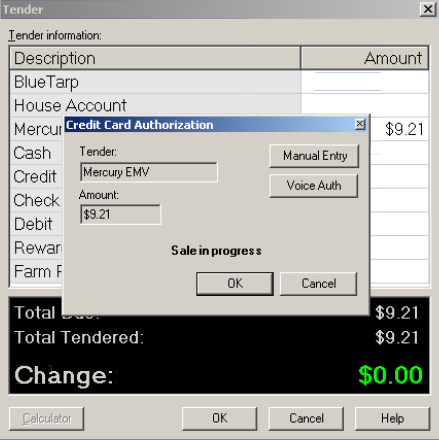 How It Works
The integration works directly with Datacap NETePay software which has been adopted by all major processors. The Datacap software communicates with the Chip and Pin device and sends the combined credit card transaction information to the credit card processor for authorization. House Account signatures can also be captured and printed on an Ingenico ISC250. The integration makes the fastest, lowest cost solution for Microsoft RMS point of sale users to immediately process EMV transactions.
Benefits
Microsoft RMS is widely used across the United States and many other countries around the world. The EMV liability transfer effective October 1, 2015 requires merchants to be able to process EMV transactions or take financial responsibility for fraudulent in-store card purchases. System Solutions is well known for Microsoft RMS implementations and integrations supporting many Ingenico and Verifone devices past and present. "The RMS EMV Chip and Pin Integration makes the fastest, lowest cost solution to become EMV compliant now, and maintain future flexibility in choosing credit card processors and devices as more processors become certified on Datacap," says Dave Durrenberger of System Solutions, a Microsoft RMS Certified Partner.
For more information, watch the video or email us at System Solutions.