System Solutions Item and Picture Drill Down enables rapid location and selection of items at the point of sale. It allows cashiers to easily find items using a mouse or touchscreen, start at department level and drill down to categories and items, optionally word search for items, and allows for quickly adding pictures to any buttons at any level.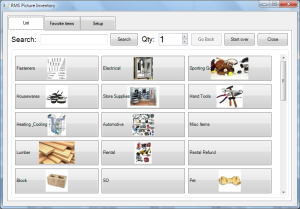 To learn more about this solution click here, to watch a demo click here.
If you would like to speak to someone about this solution, please email us at sales@syssolutionsllc.com.