In today's climate, businesses have a growing need for mobility. Whether it's employees working from home, managers traveling for tradeshows, or customers walking around a store with questions, most businesses could benefit from increased mobility. Many of us have also gotten accustomed to having instant information at our fingertips. Not sure of something? You can reach into your pocket and Google it. Business owners or managers would probably benefit from having this access to their company data as well.
The movement to migrate data to the cloud is still growing, and although there are some myths out there, cloud storage and operations are already becoming commonplace. Mobility is a trend that has greatly impacted (and improved!) many things in our personal lives, and it is starting to do the same for businesses.
Many business management systems are now offering cloud-based systems in addition to their on-premise offerings, such as Microsoft Dynamics 365. With Microsoft Dynamics 365, companies can use the system on any device, from anywhere. There is an app for mobile devices, and without an app it is simply accessed through the internet.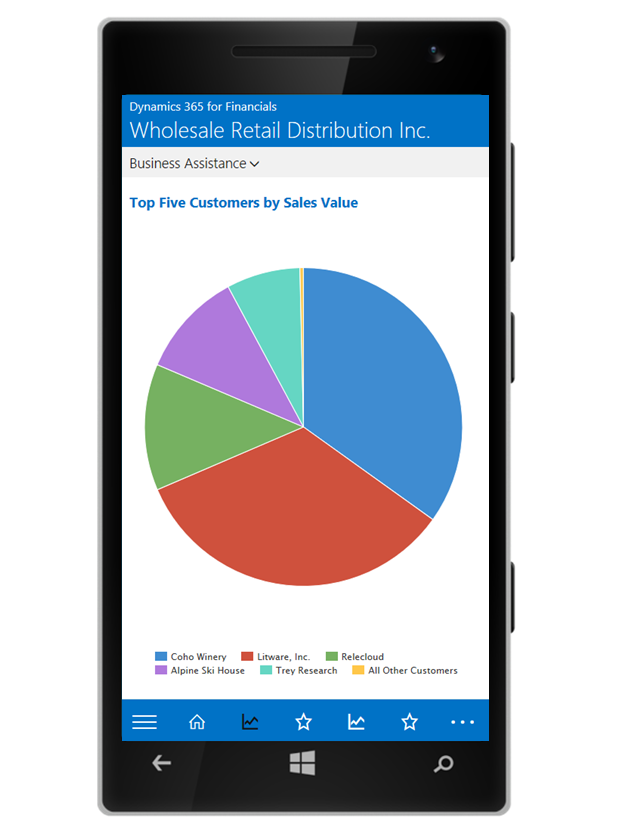 With Microsoft Dynamics 365, businesses can operate with full mobility. In-store employees can ring up customers without needing to go to the register. They can also answer questions, check inventory, and show suggested items to customers around the store. Managers can access data and reports from meetings or even from home. Warehouse employees can move items to the next point in the schedule using tablets. Delivery employees can track routes and schedules, and mark items as delivered right into the system while they are out.
If your business is interested in increased mobility, please give us a call at 860-781-7136, or email sales@syssolutionsllc.com