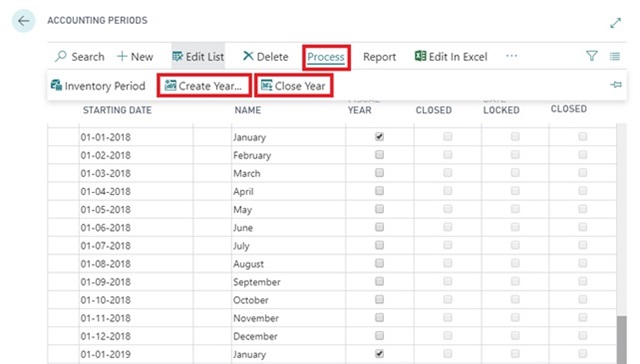 It's almost the end of the year, which might have you thinking about the end of your fiscal year as well. With Microsoft Dynamics 365 Business Central you can define your business's fiscal year based on what is right for your business and what part of the world it is located in. No matter when the end of your business year comes you'll need to close out the year in Business Central. Doing this is easy, simply follow the instructions below.
Search > Accounting Periods – Then choose Accounting Periods Page.
On the Accounting Periods page, choose Process, and then the Create Year action.
Now just fill in the fields.
Choose Process, then the Close Year action
It's that easy. Now once the year is closed it CANNOT be opened again, but you can still post to it. These transactions are marked as posted after year-end close so that they're easy to find and audit. You can even restrict users and times for a posting period.
Interested in learning more about Microsoft Dynamics 365 Business Central? Contact sales@syssolutionsllc.com to learn more on how Business Central can improve your business processes and workflows.