Stores now more than ever are looking to provide curbside pickup for their customers. Using Shopify's E-commerce and Business Central you can easily provide curbside or in-store pickup or delivery at your store for a safe and efficient shopping experience. Frankly Big Box store customers have been enjoying this for years!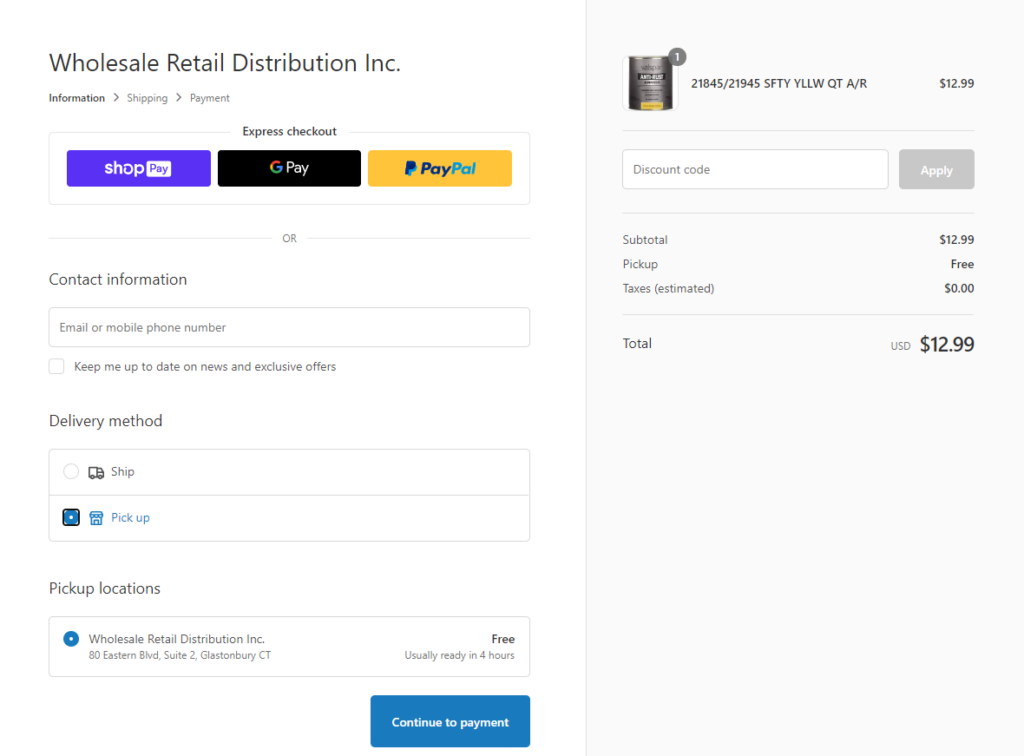 Your online store customers will be able to select "Local Pickup" at checkout. This feature is tied directly to your stores inventory even if you have multiple stores. That means if you have multiple stores and an item is in stock at one location but not the other, the customer will only be able to pick-up at the location. At time of online checkout your customers will receive an automated order confirmation email. When the order is marked as ready for pickup a second notification will be emailed. Both emails are completely customizable to fit your brand and provide your customers will all the necessary information about their order.
Online orders will automatically synchronize with Business Central. The sale total, items sold, and customer information will automatically update Business Central. Click here to see a curbside pickup order in action! Contact sales@syssolutionsllc.com to learn more about online ordering with Dynamics 365 Business Central.