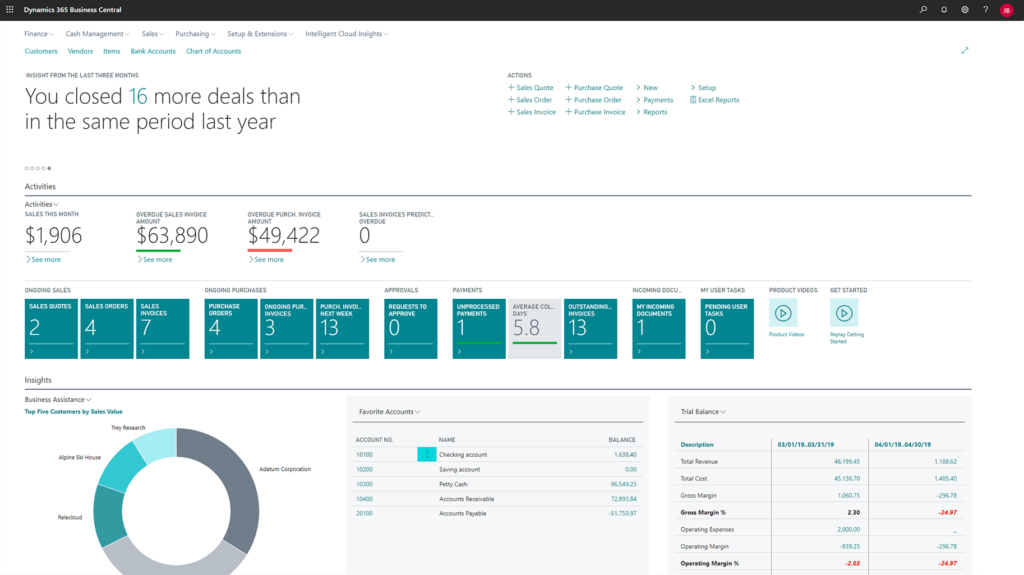 Microsoft Dynamics 365 Business Central is designed to help your business run as efficiently as possible at a price you can afford. With a cloud based system you are not only able to access your data from anywhere, but it can also help control your costs. Business Central's cloud based software allows you to turn off users during slow seasons, giving your business the ultimate flexibility and cost control!
Adding or removing users as needed is simple in Business Central. Adding seasonal employees for the busy times allows your business to run efficiently but when things slow down again, removing those temporary employees allows your cost to go back to normal. Each user can be added or removed individually, and with dedicated roles each user sees a dashboard that applies directly to them. The customizable of your store's setup allows your team convenient access to the features they use most.
Want to learn more about Business Central? Contact sales@syssolutionsllc.com today to learn how Business Central can improve your business at a cost that you can afford.