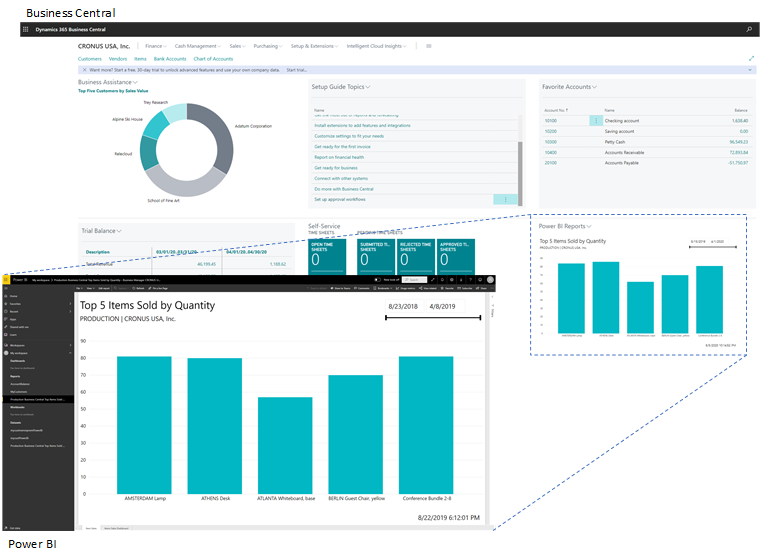 Power BI is Microsoft's industry leading data visualization system that allows users to quickly create custom reports, dashboards and more! There's virtually no limit to what you can do with Power BI and Business Central. Handpick only relevant data to create a custom report to share with your team. Create dashboard with data that automatically aggregates whenever you need it.
Turn data found in list form into visual reports to help you take action. You can create reports for total sale invoice activity for a certain period of time and quickly compare it to other months quarters or years. We're only scratching the surface of what's possible, below is a list of a few of the more popular features/uses for Power BI and Business Central.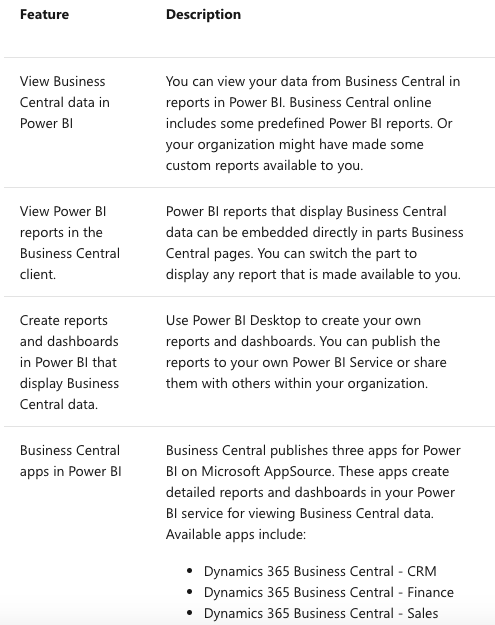 By using the data that you want to see Power BI can help you to create useful reports and dashboards to get the most of Business Central. With countless data connections Power BI can link your business central data to other platforms as well like Microsoft Azure and even third-party services like MailChimp. To learn more about Business Central and how it can help grow your business contact sales@syssolutionsllc.com today!