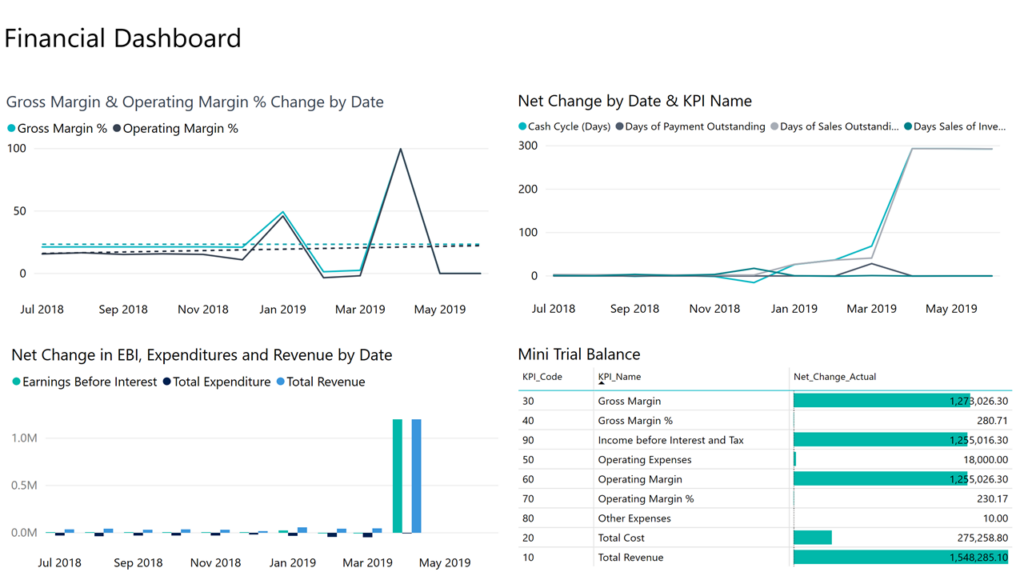 Microsoft Dynamics 365 Business Central has built in financials allowing you to manage your entire business in one easy to use software. Preferences, reports, and views can be customized to fit your requirements. Using the Account Role Center allows you to quickly switch roles to view key financial figures in real time. You can grant permission to access this data to whoever needs it, including external accountants. Without that permission your financial data is kept safe and hidden.
Manage the following anywhere on any device with Business Central:
• Accounts Payable and Receivable
• Invoices and Purchase Orders
• Bank Account Reconciliation
• Inventory and Business Costs
• General Ledger
• Recurring Revenue
• Expenses and Revenue Deferrals
• Cash Flow and Cash Flow Forecasts
• And More!
Keeping your finances, point of sale and CRM all in one program saves you time and money. Business Central's tight integration with Microsoft Outlook, Excel and Power BI allows you to streamline your financial processes even more. View your payment history with a vendor right from your inbox or view/edit open invoices for your customers.
Built in financials is one of many features that gives Business Central an edge over all other retail management softwares. Improve your business processes today by contacting sales@syssolutionsllc.com to learn more about Business Central and all the features you could be taking advantage of.