With Microsoft Dynamics Business Central you can set up different units of measure for any item. Receive chain by the pallet and sell it by the foot or the roll. Effectively sell different lengths of lumber using Units of Measure. Below you can see an example of a pine board with different units of measure set up for the lengths it is sold at.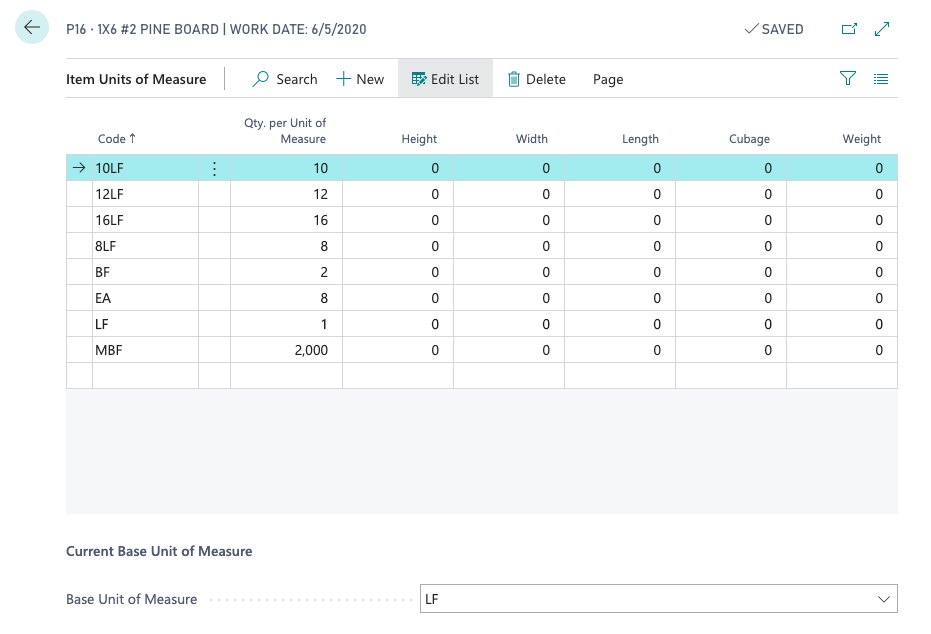 You can easily set up an item with multiple variations with its own barcode to quickly sell and track that variant with just a scan. Add a specific unit of measure to that barcode to quickly sell the right unit of measure; one piece, a box, a case etc. Buy and sell in unlimited Units of Measure with Dynamics 365 Business Central.
If you're interested in streamlining your business processes with Microsoft Dynamics 365 Business Central contact sales@syssolutionsllc.com to learn more.