Come join us at the NBS Fall 2016 Semi Annual Dealer Market to see the latest Microsoft technology for Firearms, Sporting Goods, Archery, Range Management, Rental, and Service POS – Microsoft Dynamics AX!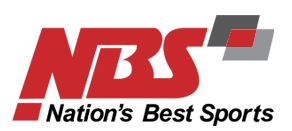 Where: Fort Worth Convention Center in Fort Worth, TX. Booth # 307
When: Tuesday August 30th – Friday September 2nd
Why: Microsoft Dynamics AX can replace pad and paper, or any custom or proprietary POS system.  Microsoft Dynamics AX makes managing your business easier by offering all the basic retail features of your current system, with the addition of features such as: Electronic Bound Book, E-Form 4473, Service Management, Rental Management, Built in GL, AP, and AR, Payroll, E-Commerce,  Inventory Management, Mobility, and more.
Plus, by stopping by our booth, you'll be Automatically Entered To Win a Microsoft Windows 10 Laptop!
Watch our Service Order video here, and see who won the prize at out last tradeshow here.
If you would like to speak to a sales representative before or after the tradeshow, please feel free to contact us anytime.