Stores that handle rental equipment know the hassles that can come with that side of their business. Disconnected or inaccurate information coming from your system, errors in rental charges causing you to lose out on profits are just a few of the common issues facing stores with rental items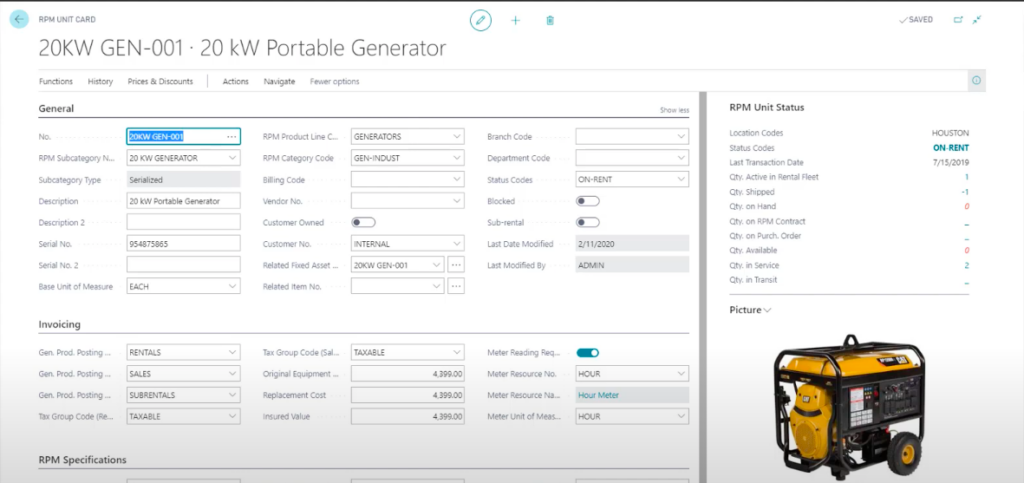 With Microsoft Dynamics 365 Business Central you can handle your rental units in the same software for your POS, back office, finances and more. As an all in one retail management software solution, Business Central can provide your store with up the minute rental information when you need it.

Track Complete unit history including any repairs or parts needed for the unit. You will also have access to any specifications needed to ensure you're renting the best equipment for a customer's job. With Business Central you'll never have to worry about missing charges, everything is calculated automatically, even for metered usage! Once that unit is returned to you its status changes so you know it's ready to be rented out again. ROI and Margin tracking also update immediately so you can see exactly how profitable each unit is.
Business Central is the ideal all in one retail management software solution for stores with rental units. Click here to see the rental capabilities of Business Central in action. Interested in learning more? Contact sales@syssolutionsllc.com today!