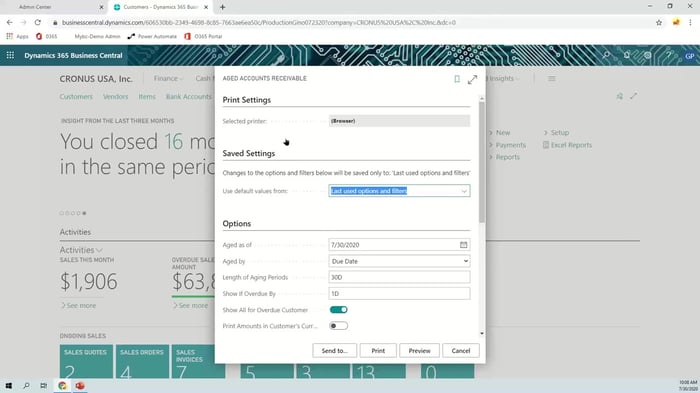 Are you spending too much time running reports? Microsoft Dynamics 365 Business Central allows you to schedule your reports for when you need them. You can run a sales report every day at 8:00 PM or an inventory report every Friday afternoon. This recurring report feature can be set up with any report you run; Sales Reports, Job Queue Entries, Item Reports, Salesperson-Sales Reports and more!
These reports are also completely customizable. Only see the information you need to, no need to skim through reports with extraneous data to find what you need. Report customization and scheduling allows you to see only what you need, when you need it. You can also choose from a number of default views or create your own to fit your exact needs.
Automating your reports saves you time and allows you to focus on growing your business. Click the video below to see how easy it is to schedule reports in action! Everyone from general retailers, wholesalers and distributors has loved the power reporting of Business Central! Contact sales@syssolutionsllc.com or call (888) 816-8002 to learn more about Microsoft Business Central.