System Solutions is proud to announce our new membership with the Northeastern Retail Lumber Association. The NRLA represents independent lumber and building materials suppliers and businesses in the northeast region of the US, having members in the six New England states as well as New York and New Jersey.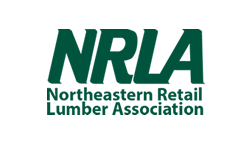 The NRLA also runs the Lumber and Building Material Expo, or LBM Expo. This is the industry's largest regional tradeshow, featuring new products, exciting seminars, networking events, awards, and more. The LBM Expo will be held:
Where: Rhode Island Convention Center, Providence RI
When: February 15-17, 2017
Booth: System Solutions will be at Booth 1230
Our Featured Product: Microsoft Dynamics AX
If you would like to learn more about our Business Management and Point of Sale solutions for lumber, hardware, and building materials retailers, or would like to connect with us before the event, please don't hesitate to email us, visit our website, or call 860-781-6470.