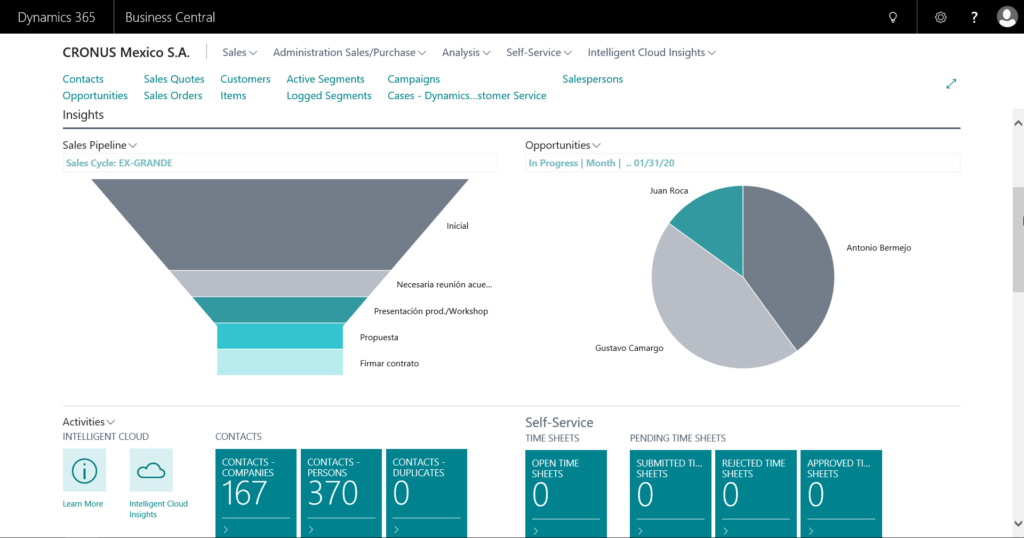 Business Central is a complete retail management solution including built in CRM Capabilities. Native CRM features allow you to quick access to everything you need to effectively manage your business.
Sales users have access to campaign management & pricing, contact classification & management, opportunity management, relationship management and more! These features are available to managers, and sales staff roles. These roles have their own focused dashboard with information about your sales pipeline, numbers and even Microsoft's Power BI reports.
Use Business Central's CRM to track activity with contacts or with customers. Contacts can be identified as a person or a company. Opportunities are associated with either a person or a company and set to follow a specified sales cycle stage to guide the user through your process. The sales cycle is completely customizable to fit your business's needs. You can create as many cycles as needed. The specific stages are also 100% flexible. You can require quotes, allow certain stages to be skipped and even assign a chance of success to each stage. This not only creates a clear roadmap for each sale, but it also allows you to better forecast future business.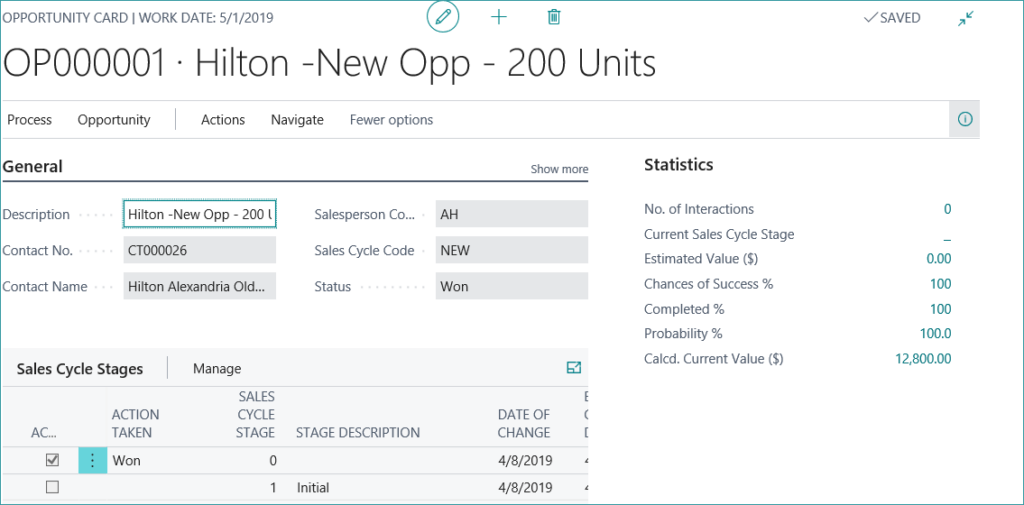 You can also utilize Business Central's questionnaire to learn more about the people you do business with. Create multiple questionnaires to learn important information about companies, individuals and vendors. Store information like company size, ownership and relation when working with a new organization. You can ask new customers a variety of questions including interests, product or brand preference and even products that you don't currently carry that they were shopping for, that way if those products are added you would be sure to let them know.
Want to see Business Central's CRM capabilities in action? Click here! To learn more about Microsoft Dynamics 365 Business Central contact sales@syssolutionsllc.com today!