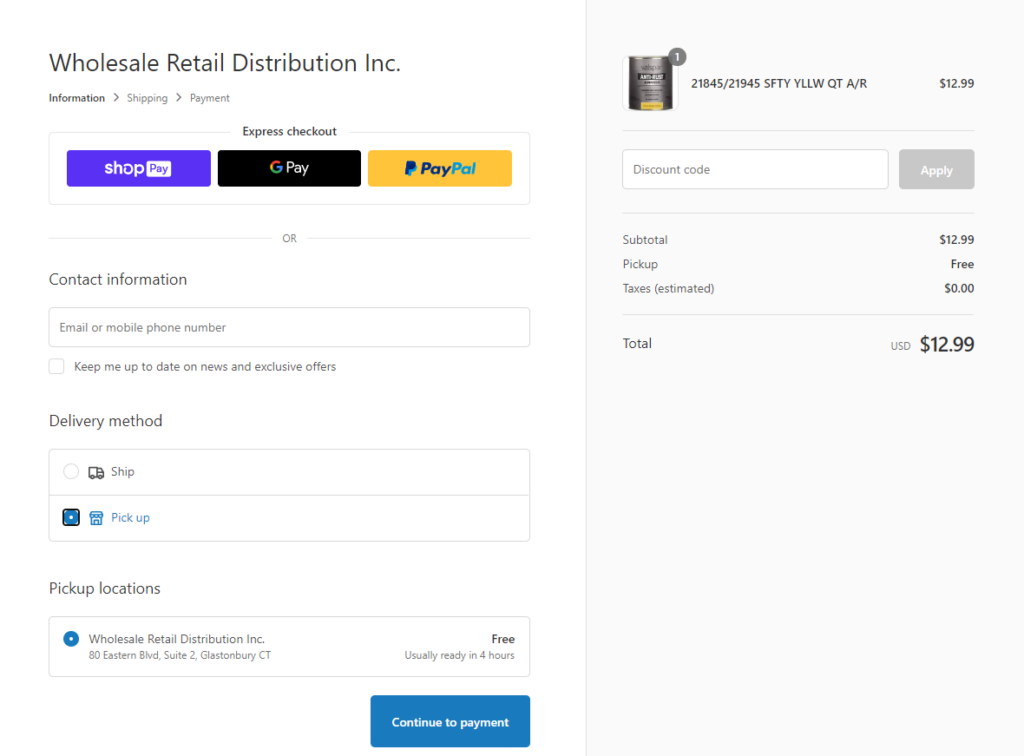 Offering customers the option to buy online and pickup in store is vital in today's world. Microsoft recently announced a partnership with Shopify to give Business Central users a native integration with Shopify's industry leading e-commerce platform. That integration makes it easy to sell items online and offer local pickup or delivery.
Your online store customers will be able to select "Local Pickup" at checkout. At time of online checkout your customers will receive an automated order confirmation email. When the order is marked as ready for pickup a second notification will be emailed to the customer. Both emails are completely customizable to fit your brand and provide your customers will all the necessary information about their order. Click the video below to see this process in action!
Thanks to Shopify and Business Central's ability to integrate your sales, customer info and inventory will sync up immediately. No need to update, transcribe or move data from one software solution to another. Business Central is leading the way with features not found in other 3rd party software. To learn more about Microsoft Dynamics 365 Business Central contact sales@sysolutionsllc.com today!